Create Your Own Sacred Mullein Candle
Together we will craft a mullein torch to bring forth illumination and wisdom to guide us through the Autumn Equinox. Each person will create a mullein candle, using locally harvested mullein, herbs grown by Sacred Earth Arts and sustainably sourced beeswax. 
September 21st, 2023 at 6 PM
Cost: $45
All Materials Included
Location:
 KC Studio Building in the Crossroads KCMO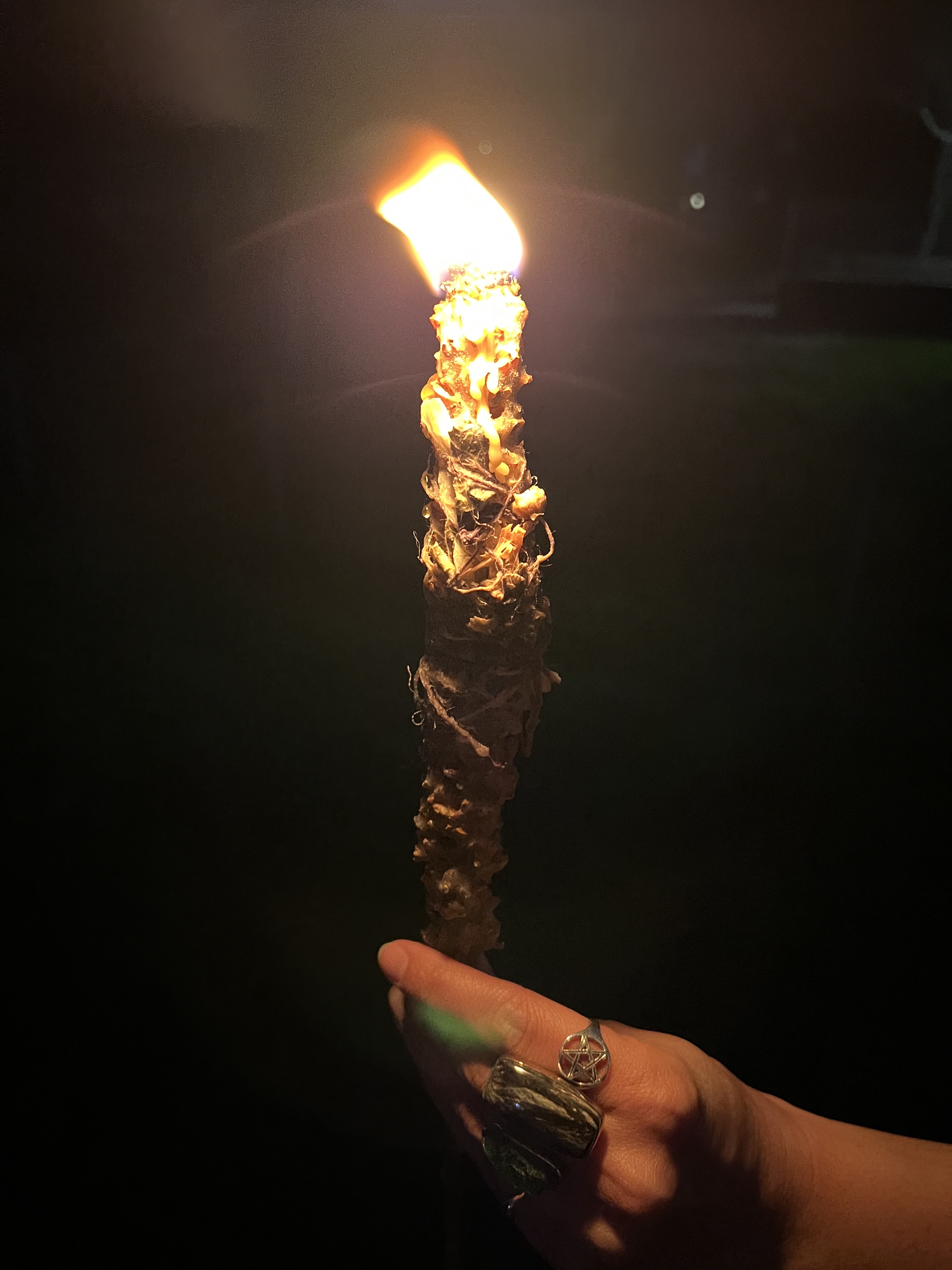 Mullein Torch History and Uses
Historical Significance and Culture:
Mullein also known as Verbascum thapsus is a biennial plant that has hairy leaves forming a rosette. In its second year it forms a tall flowering stalk that produces beautiful yellow flowers. Mullein is medicinally used for the respiratory tract, working as an expectorant. Mullein's flowers are used for earaches, and skin conditions. Usually the plants are found along roadsides, pastures and meadows.
Historically the dried mullein stalks were dipped in tallow or suet to make candles for long lasting light sources. The dried leaves were also used as a lamp wick by the Greeks. The Romans carried mullein torches in funeral processions. In the Odyssey, the God's gave Ulysses mullein to overcome Circe's temptations.
Magickal Uses:
Used to drive away evil, protect against evil energies and spirits.
Use as a protection, in a protection circle or with ritual.
Commune with ancestors, spirit work
To honor the Harvest rites, Autumn Equinox and Samhain.
And so much more!!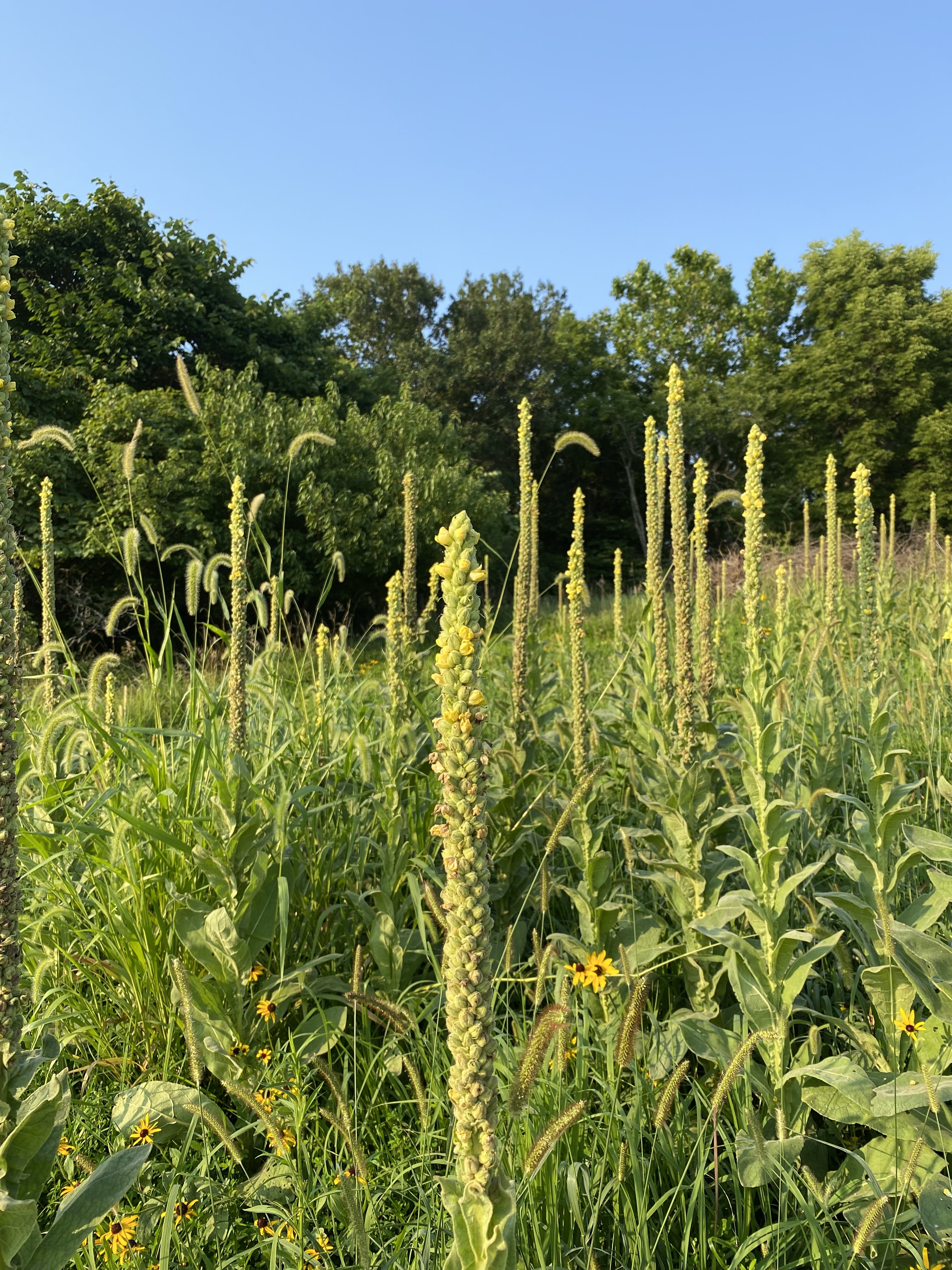 Check your inbox to confirm your subscription